2022.11
Japanese Cultural Experience at the Historical Happo-en Gardens
Automotive manufacturer C
Experiencing the Tea Ceremony in a Refined Space
For the last day of an incentive trip for a group of Filipinos, a large automotive manufacturer requested a traditional Japanese cultural experience in Tokyo.

In response to our client's request, we organized a tea-ceremony experience with a fluent English-speaking instructor at Happo-en, a vast, centuries-old Japanese garden with restaurants and banquet halls. Located in the upscale Shirokane district of Minato Ward, Happo-en is a sought-after venue for weddings and other functions.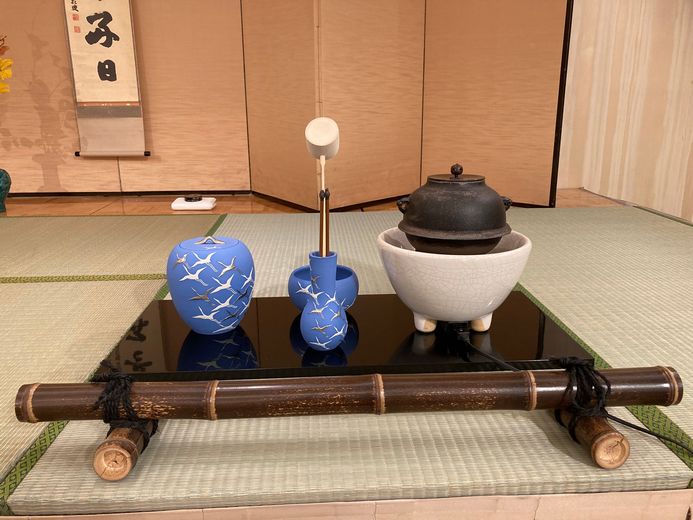 Tea Ceremony, where you can learn about Japan's world-class spirit of hospitality
An Authentic Japanese Tea Ceremony in English
Feasible Even for Large Groups
We can also accommodate large groups. To ensure that everyone is able to get the most out of the experience, we split guests into smaller groups and simultaneously hold multiple activities, with each group participating in turns.

In this case, we divided our guests into two groups. As one group took part in the tea ceremony, the other tried Japanese calligraphy. This arrangement gave guests the opportunity to try two well-known Japanese cultural experiences in one day.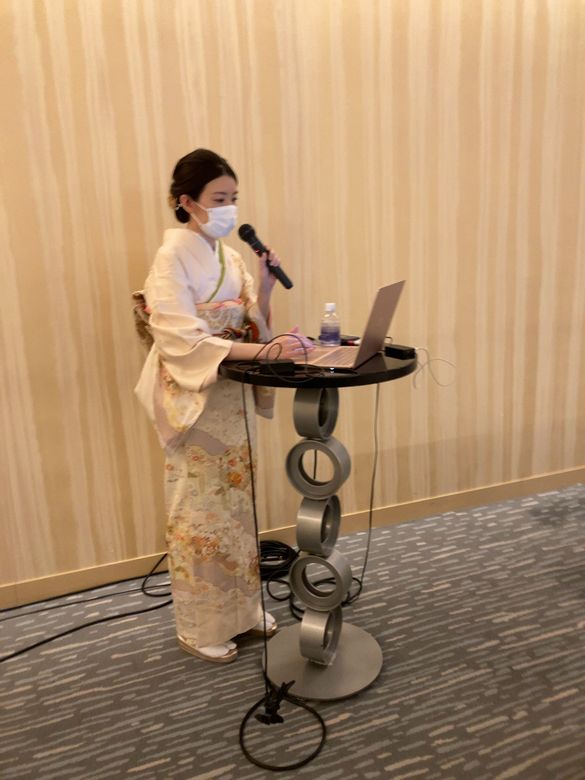 The fluent English-speaking instructor for this experience
To kick off the experience, the instructor explained the history and basic principles of the Japanese tea ceremony in an easy-to-understand manner, as visuals were screened via projector. Amicable and fluent in English,, the instructor also found ways to relate the tea ceremony to the Philippines, and occasionally made jokes to break the ice.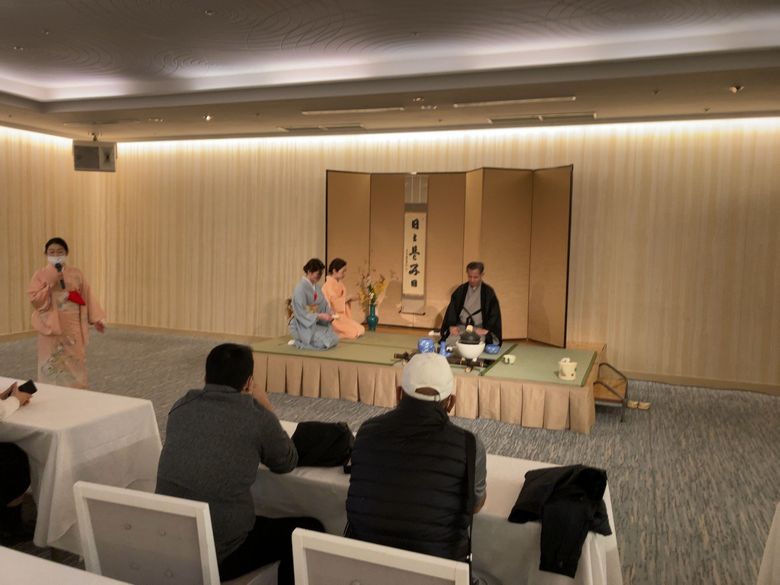 We recreated the appearance of a tea room by laying out a tatami mat on stage and displaying a hanging scroll and flowers.
We didn't just bring necessary materials such as tea and utensils to the venue. We also arranged the stage to resemble a tea room by laying out a tatami mat on the floor, as well as displaying a hanging scroll and flowers.

The instructor carefully and clearly demonstrated each step of the tea ceremony. Our guests were impressed and touched to know that so much thought and care went into preparing tea for them and introducing them to the Japanese tea ceremony.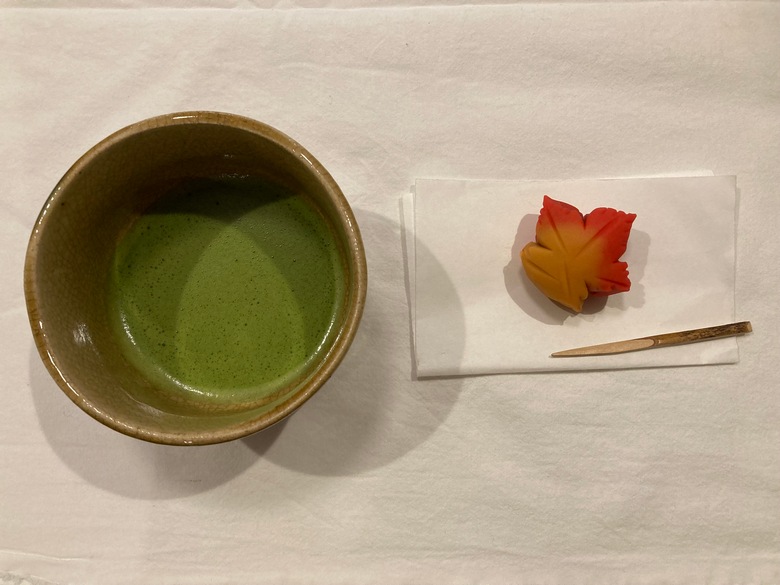 tea and seasonal sweets
We selected a volunteer to join the instructor in performing the tea ceremony on stage. Meanwhile, the instructor's assistants served matcha green tea and seasonal wagashi sweets to other guests.
Linking Japan and the World Through Cultural Exchange
Our guests enthusiastically asked questions such as, "Do you drink multiple cups of tea during the ceremony?" and "Do you use a special kind of water for the tea ceremony?"

They also shared the difference between the Japanese tea ceremony and their practices back home, remarking, "In the Philippines, we alternate between eating sweets and drinking tea, but the custom for the Japanese tea ceremony is to enjoy the tea and sweets separately." Learning bits and pieces of our guests' culture made this experience truly an exchange between cultures.

We hope that our guests' time enjoying matcha and sweets at beautiful Happo-en was a wonderful memory of their trip to Japan.
We can suggest the best location for you based on your needs, number of people, budget, and cultural experience. Please contact us for more details.