2022.11
Calligraphy Experience at Tsukiji Hongwanji, A Temple Rich in Japanese Culture
Global foodstuffs manufacturer J
Encountering Japanese Culture through Calligraphy with a First-Rate Instructor
This was the second activity that we organized for a foodstuffs manufacturer, whose employees from overseas had gathered in Japan for an offsite meeting. After the chambara sword fight in the morning, they experienced shodo calligraphy at Tsukiji Hongwanji Temple in the afternoon.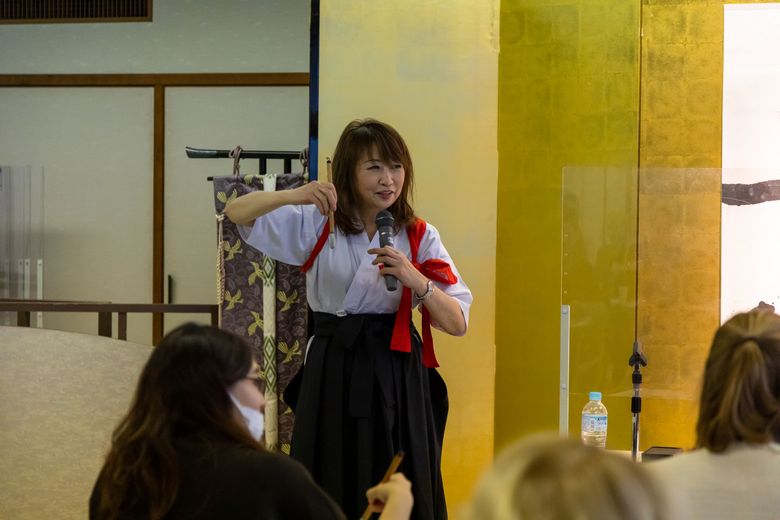 The instructor explained the basics of shodo and showed calligraphy tools to participants.
First, the calligraphy instructor greeted participants in English, after which she explained the basics of shodo calligraphy and introduced guests to calligraphy tools. As English interpretation accompanied the instructor's explanation, our guests listened intently.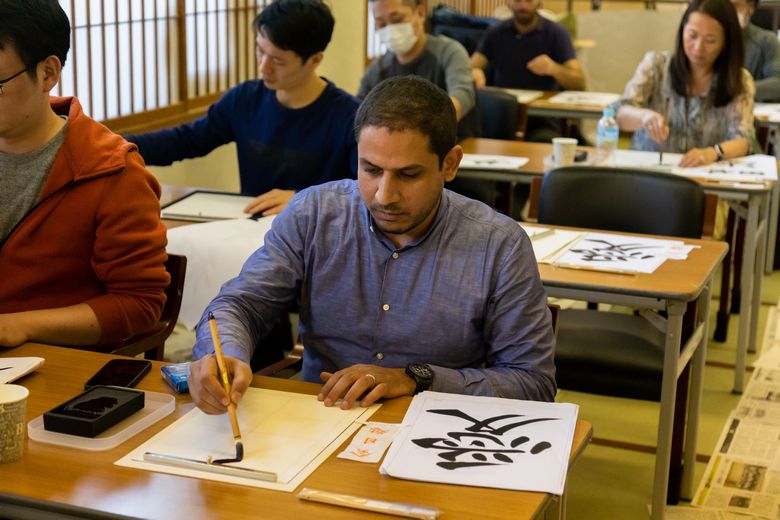 A focused non-Japanese guest using his brush to create beautiful strokes
Then, participants gained hands-on experience by practicing how to replicate a kanji character written on a sample. We also prepared sensu folding fans, onto which participants could write a kanji character of their liking and take home as a memory of the experience. Our non-Japanese guests who were not used to working with a brush practiced carefully before writing on the folding fan.
Creating Calligraphy Masterpieces for a Team-Building Session
In addition to individual work, the experience included a team-building session, during which participants were divided into three teams and tasked with creating a work of calligraphy.

They were given the choice of four themes: "harmony", "challenge", "innovation," and "future," which the instructor wrote the kanji characters for on large sheets of paper. Team members would then take turns adding words of their liking around the main kanji.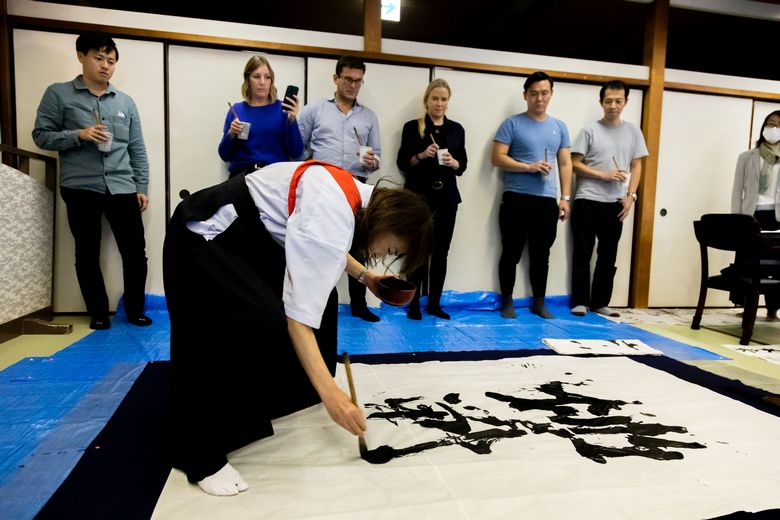 The guests watched the instructor masterfully demonstrate the art of shodo calligraphy.
Once the creations were completed, the teams gathered around their works for photos. From start to end, the atmosphere was warm and cordial, as team members shared their thoughts on one another's works, complimented non-Japanese colleagues who wrote skillfully despite only using a calligraphy brush for the first time, and so on.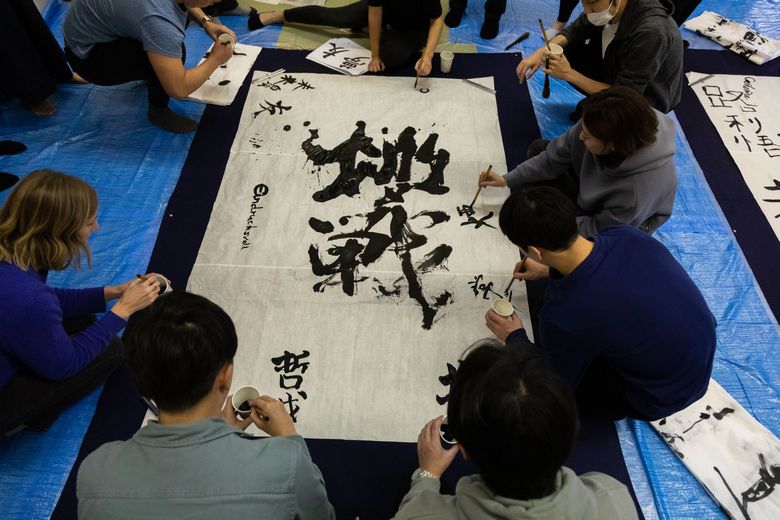 Choosing a theme, each team wrote words of their liking on a large sheet of paper.
Enjoying Tea and Coffee at the Historical Tsukiji Hongwanji Temple
The schedule for the day was well-balanced and organized in such a way that guests could unwind through Japanese calligraphy in the afternoon after strenuous physical activity in the morning.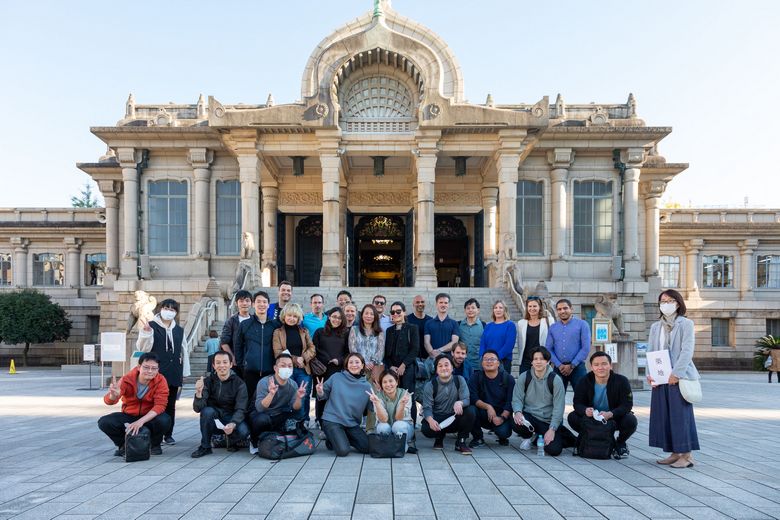 A group photo at Tsukiji Hongwanji Temple to commemorate the occasion
This experience was held at Tsukiji Hongwanji, a temple of significant historical and cultural value that has been designated as a National Important Cultural Property. Part of the temple grounds include a cafe and restaurant where visitors can pass the time.

Our guests were able to take a short break between calligraphy and the next activity. They enjoyed coffee or tea within the temple itself, as well as spent their free time strolling around the premises and checking for souvenirs.
We can suggest the best location for you based on your needs, number of people, budget, and cultural experience. Please contact us for more details.