2023.03
Team Building with Japanese Calligraphy Experience at Tsukiji Honganji Temple During Spring
Pharmaceutical company M
In March 2023, an immersive Japanese calligraphy event took place at the exquisite Tsukiji Hongwanji Temple. This event aimed to strengthen the bonds among a diverse group of participants, including both Japanese and foreign staff hailing from various countries.

The session commenced with a warm introduction by the instructor, followed by an insightful lecture on the art of calligraphy. To break the initial barriers, an engaging mini-game involving Kanji (Chinese characters) was organized.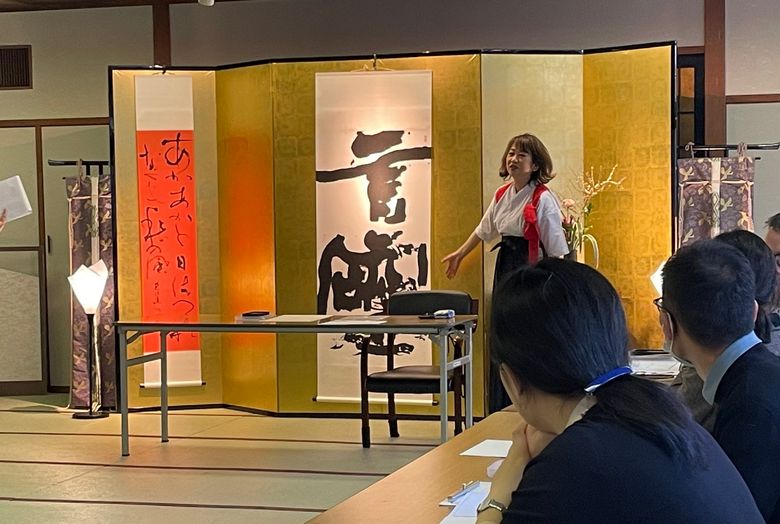 Subsequently, each participant embarked on an individual journey of practicing Kanji characters. With diligence, they transferred these characters onto Japanese shikishi, a special card paper often used for signatures and inscriptions.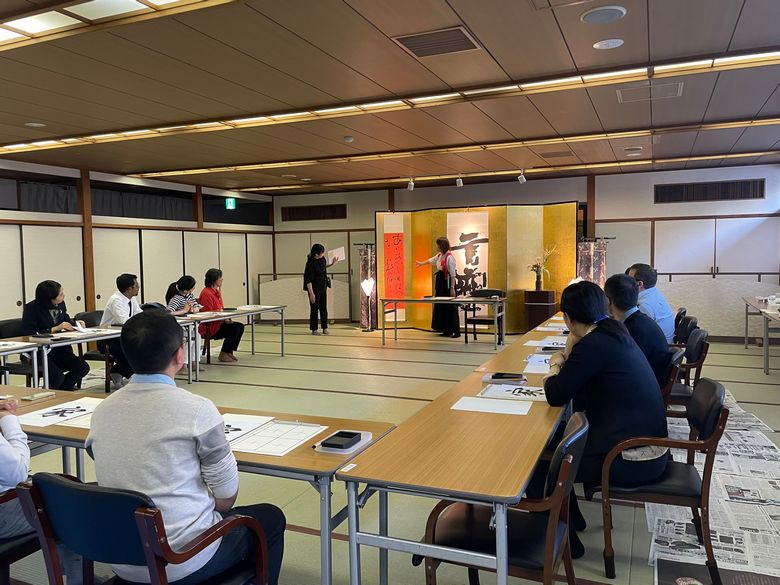 After a performance by the instructor, all participants added their messages to a large piece of hanshi (a special paper for Japanese calligraphy) to create a large work of art.

The instructor's captivating performance set the stage for the collective creativity that followed. Every participant contributed their personal messages onto a vast piece of hanshi, a specialized paper designed for Japanese calligraphy. Through this collaborative endeavor, an impressive masterpiece emerged.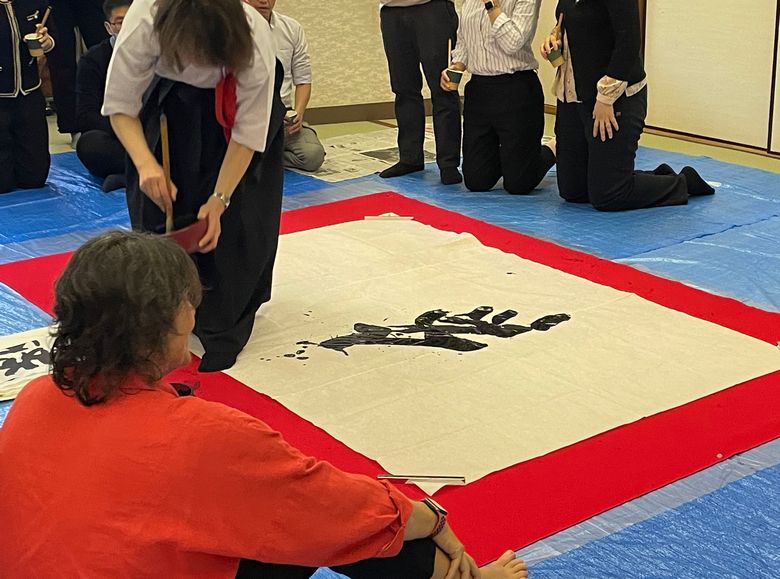 Amidst the enchanting backdrop of Japanese culture, the team forged ever-stronger connections, solidifying their unity and camaraderie.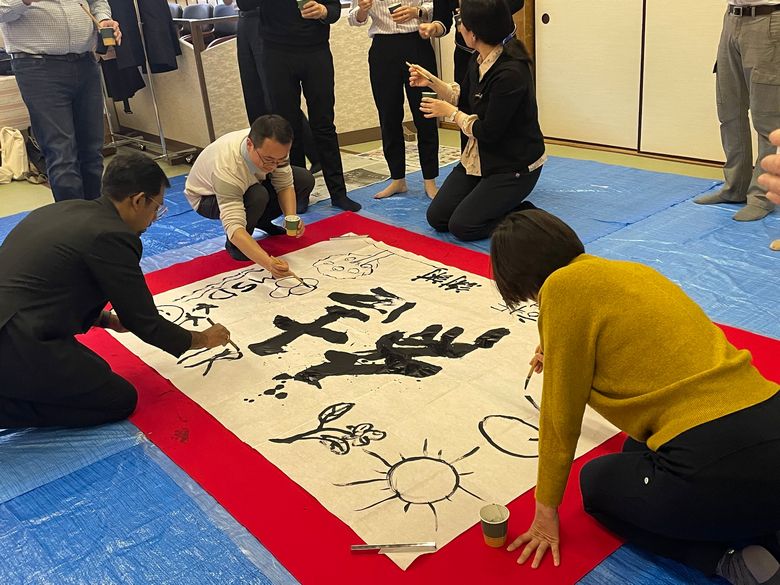 We can suggest the best location for you based on your needs, number of people, budget, and cultural experience. Please contact us for more details.