2022.11
Realigning the Heart and Mind at an English-Language Learning Session at Japan's Largest Zen Temple
Shipping company P
Gathering at Kyoto, From All over the World, for a Zazen Experience
Our client for this experience was a shipping company. As sales managers of the company's overseas branches were in Kyoto for a conference, our client took the opportunity to organize a one-day team-building session for them: a zazen experience at Japan's largest Zen temple.

In addition to zazen, the client requested another Japanese cultural experience , so we served matcha green tea to our guests as well.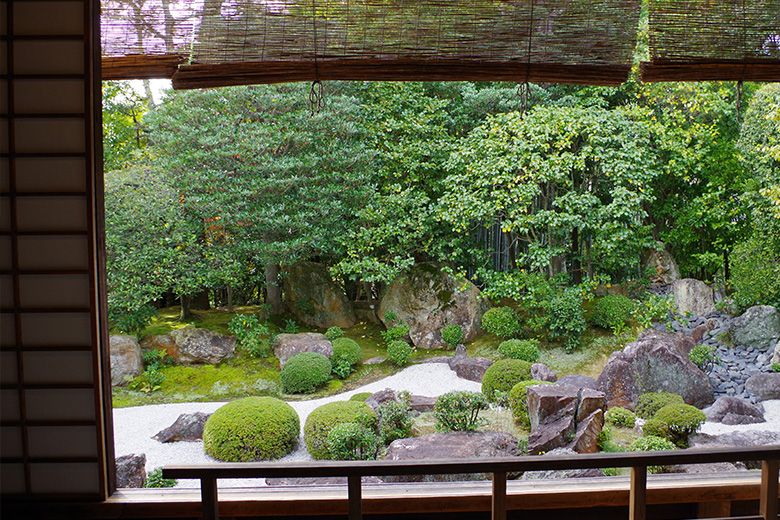 A garden in Myoshinji temple
A Buddhist Sermon by a Fluent English-Speaking Priest
Deepening One's Understanding of Zen by Trying Zazen

The experience began with a warm welcome from the temple's deputy chief priest — who served as the instructor for the day — and the serving of matcha green tea for guests to relax and feel at ease. After guests had a taste of sweet wagashi confections, the deputy chief priest taught them how to enjoy matcha green tea.

The default option was for guests to sit on tatami mats, but the temple also prepared chairs for those with leg problems and/or who were unused to sitting on the ground.

With experience giving lectures at universities in the United States, the fluent English-speaking deputy chief priest enlightened and entertained guests with his sermon. There were also opportunities for cultural interaction and exchange, as lively conversations with guests also touched upon other religions such as Christianity and Islam.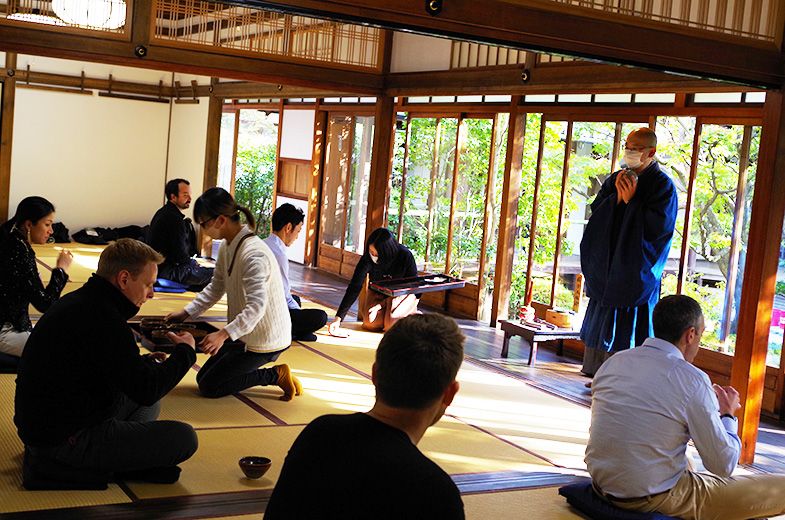 Enjoying Japanese tea and sweets
Following the sermon, it was time for participants to try zazen. The instructor taught guests the fundamentals such as the proper posture, breathing techniques, and how to do zazen meditation while sitting on a chair. In total, guests practiced zazen for around 15 minutes.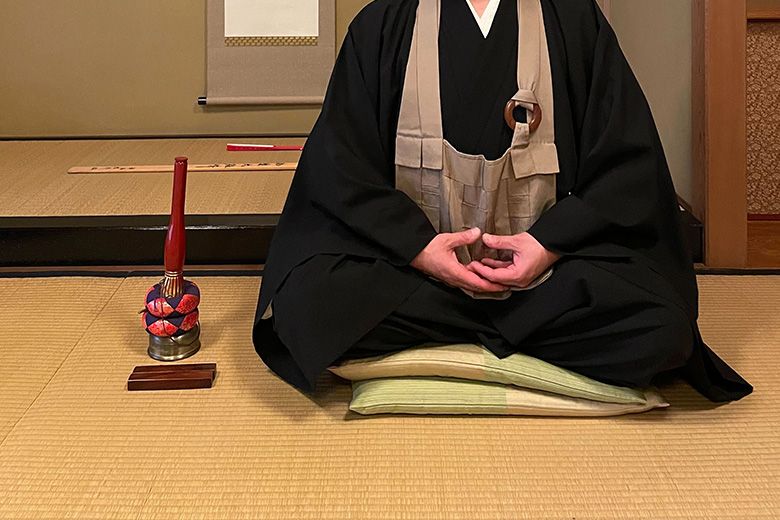 Buddhist monk doing zazen meditation
After the zazen experience, participants were taken on a tour of the temple. In particular, they viewed the paintings depicting Zen teachings with great fascination.

Finally, guests were able to see for themselves the beauty of Japan's autumn season when they visited the temple's inner garden, which was aburst with vivid colors.

Although this garden is also beautiful during cherry-blossom season in spring, it was designed to offer resplendent scenery no matter what the season. Consequently, guests will be able to enjoy the beauty and tranquility of this garden at any given time.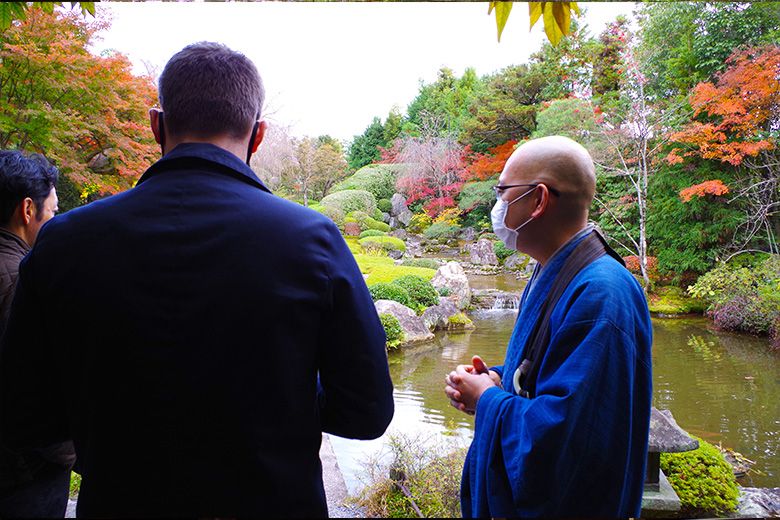 Guided tour of the garden
A Memorable and Fulfilling Day for a Diverse Group of Participants
Our participants for the day came from all over the world: Japan, the United Kingdom, Australia, Canada, and Hong Kong. Those who were new to zazen found the experience difficult — but nonetheless fascinating and enjoyable. From learning all about Zen, to trying zazen meditation, to enjoying matcha green tea, the overall experience managed to transcend national borders, as it left a favorable and lasting impression among our guests.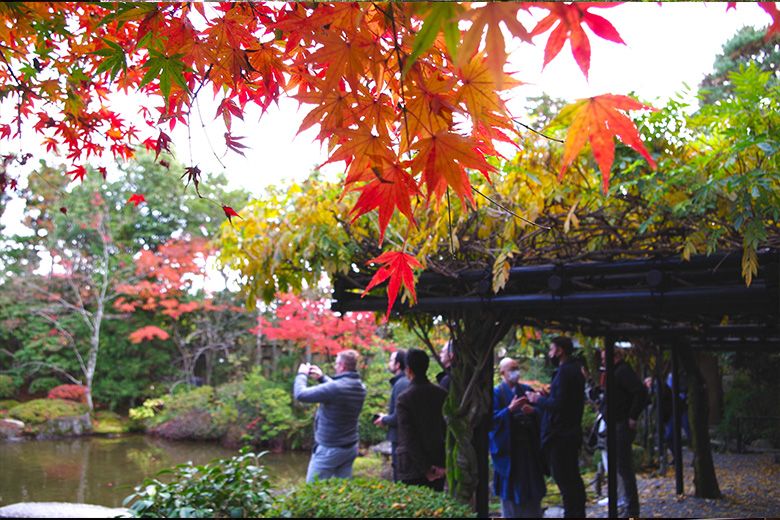 The autumn foliage was beautiful.
We can suggest the best location for you based on your needs, number of people, budget, and cultural experience. Please contact us for more details.